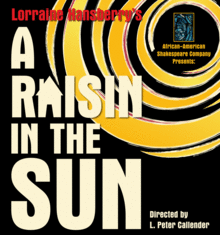 The African American Art and Culture Complex, located at 762 Fulton, is currently hosting Lorraine Hansberry's classic production of A Raisin in the Sun through May 27.  The African-American Shakespeare Company, which is performing the play, offers the following background:
Set on Chicago's South Side in the 1950s, A RAISIN IN THE SUN follows the divergent dreams and conflicts within three generations of a black family. Determined to live a better life, they believe that they can succeed, and retain their dignity, in the harsh and changing world around them if they stick together and resolve to no longer defer their dreams.
Tickets are still available, via Brown Paper Tickets, for the dates listed below:
May 19th at 8 p.m.
May 20th at 3 p.m.
May 26th at 8 p.m.
May 27th at 3 p.m.